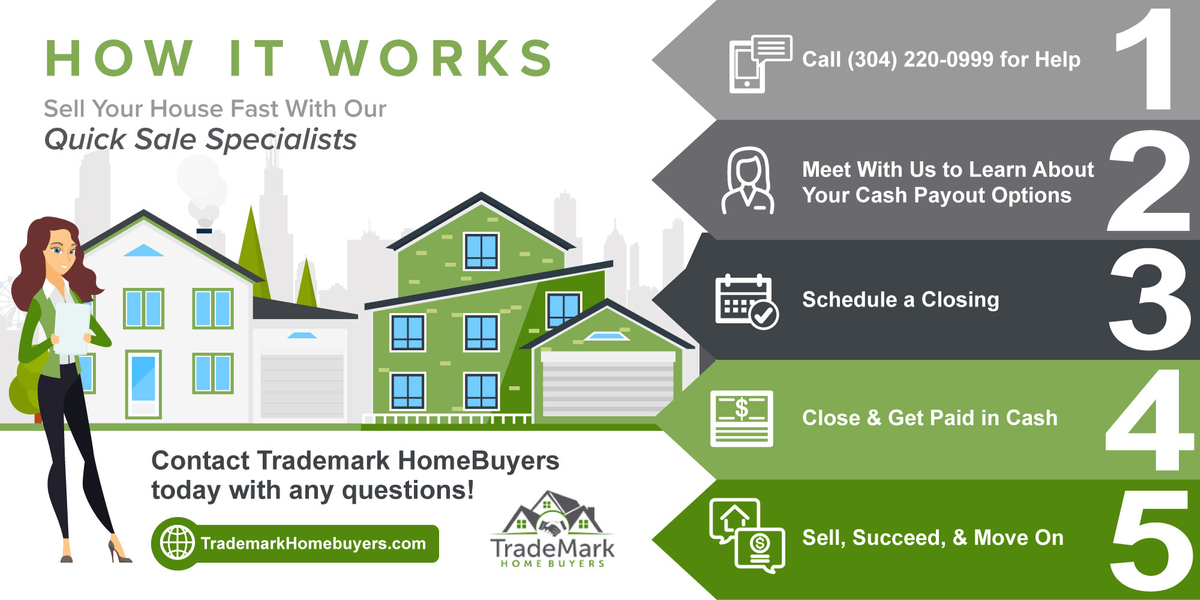 Brooke Compton
We purchased the cutest little barn house from TradeMark this month. We really appreciate their attention to detail in renovating. Our home inspector was impressed! They are also really great people to work with. They stand by their work, and they even followed up with us after closing for some minor fixes.
Jessica Ellis Wolfe
Just moved in to the cutest little house! Trademark did a wonderful job flipping this house into a beautiful clean and bright space! The fine details and high ceiling make this house a dream find! Thank you for being easy to work with and answering every question i had....and going the extra mile and showing up to the closing with extra lights and batteries for me!!!
Jackie Miller Hill
They are a fantastic company to deal with. Made the process easy and smooth. Good christian values!! Highly recommended them!!!!
Trademark Homebuyers is local!
We serve the Kanawha Valley including Kanawha, Putnam and Cabell counties
All offers are guaranteed
The selling process is fast, and we cover closing costs
Sign Up For Our Newsletter